Lottery games are a lot more fun with Bonus Draws. Bonus Draws offer you another chance to win! Whether you play Jackpot games, Scratch games or both, there's a Bonus Draw that you can enter today!
SCRATCH BONUS DRAWS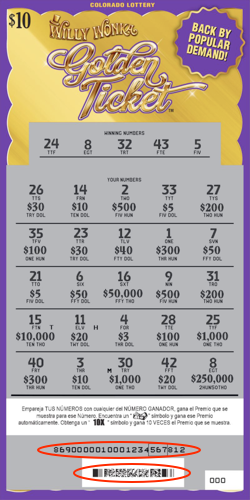 Scratch Bonus Draws give you a second chance to win. Only non-winning Scratch tickets are eligible for entry based on each Bonus Draw's requirements.
There is a wide variety of Scratch Bonus Draws available so be sure to check often. Simply locate the 22-digit number under the scratch-off coating and enter it into the Lottery's website or scan the barcode on the ticket using the Colorado Lottery's mobile app.
See a complete list of Bonus Draws for more information.
JACKPOT BONUS DRAWS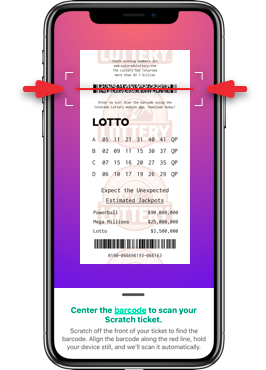 To enter Jackpot Bonus Draws, you need to have an active MyLottery account. You can only enter Jackpot Bonus Draws using the Colorado Lottery's mobile app that can be downloaded through the App Store or Google Play. Simply scan the barcode located on the top of your eligible ticket to enter. Please be sure to read the rules and guidelines for the drawings you enter.
Winning and non-winning tickets that meet the requirements of Jackpot Bonus Draws are eligible for entry.
Things You Need to Know
You must belong to the Lottery MyLottery loyalty program to enter into Bonus Draws. You can create an account using the mobile app or via the website.

Be sure to enter Jackpot game Bonus Draws before you submit your ticket to a retailer for validation since many retailers will want to retain the ticket for accounting purposes.

The mobile app does not determine winning status of Cash 5 EZ Match. The terminal at retail will sound off if a ticket is an EZ Match winner.
How Are Bonus Draw Winners Notified?
If you're selected as a Bonus Draw winner, the Drawing Manager or designee will first attempt to contact you by telephone. If they are unable to reach you by phone, they'll send you an email. If those attempts fail, they'll send a certified letter to the address you have on the entry. Typically, we have five working days to make contact before moving on to an alternate winner. Once contacted, the winner has five working days to claim a Bonus Draw prize. These time frames may be extended at the discretion of the Drawing Manager.
See the Winners
Select the following link to see Bonus Draw winners (Game Tools-Who's Winning) – be sure your search option is set to "Bonus Draws" and hit GO.
See Winners