Colorado National Monument Coordinates:
39.0575°N, 105.5943°W
Colorado's Western Slope is where the mountains meet the mesas. With sculpted peaks, deep canyons and fertile soil, it truly represents the diverse environment that makes Colorado unique, and begs to be explored.
Featured Region Project
Horsethief Bench Loop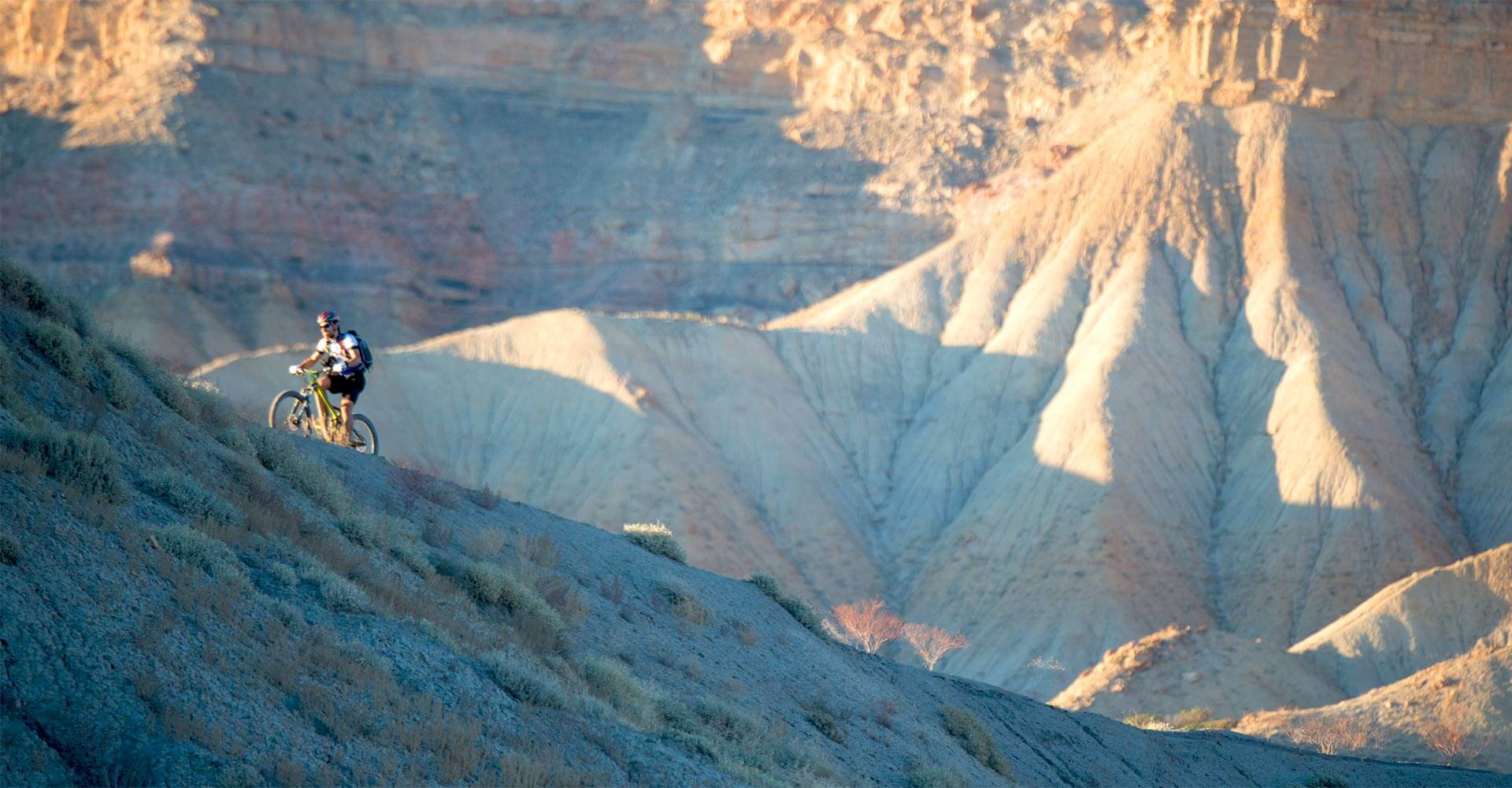 Have you ever wondered what it was like when the outlaws roamed the open countryside and hid out in secluded wooded areas?
If you have, put on your hiking shoes, pack your backpack, fill your water bottle and hit the trails at the historic hideout of horse thieves and outlaws: Horsethief Canyon in Fruita, Colorado.
Located 8 1/2 miles east of U.S. 177 along the Cimarron River and south of Perkins, the canyon was once the home of horse and cattle thieves who roamed an area north of the canyon called Cowboy Flat.
Over the years the preferred form of transportation has changed from horses to bikes, and Fruita now is home to one of the largest mountain biking communities within the state.
Over the years, Lottery funds have contributed to make Fruita even more biker-friendly with the completion of the Salt Wash Park and the Fruita Bike Park. To date, the town of Fruita has received almost $6.6 million.
Total Region Statistics
Information at a glance
Total Investment to Date
$205,715,729
Total Acres Conserved to Date
127,381
Total GOCO grants awarded
600
Information at a glance
Regional Project Completion List
Next Project
Southwest Region
Explore
the Southwest Region