Mesa Verde National Park Coordinates:
37.2309°N, 108.4618°W
Rich in Native American history, Southwest Colorado is an adventurer's paradise. The jagged peaks of the San Juan range leave no doubt about how the Rocky Mountains got their name, and the land is dotted with small mining towns that provide basecamps to outdoor enthusiasts of all kinds.
Featured Region Project
Ouray Ice Park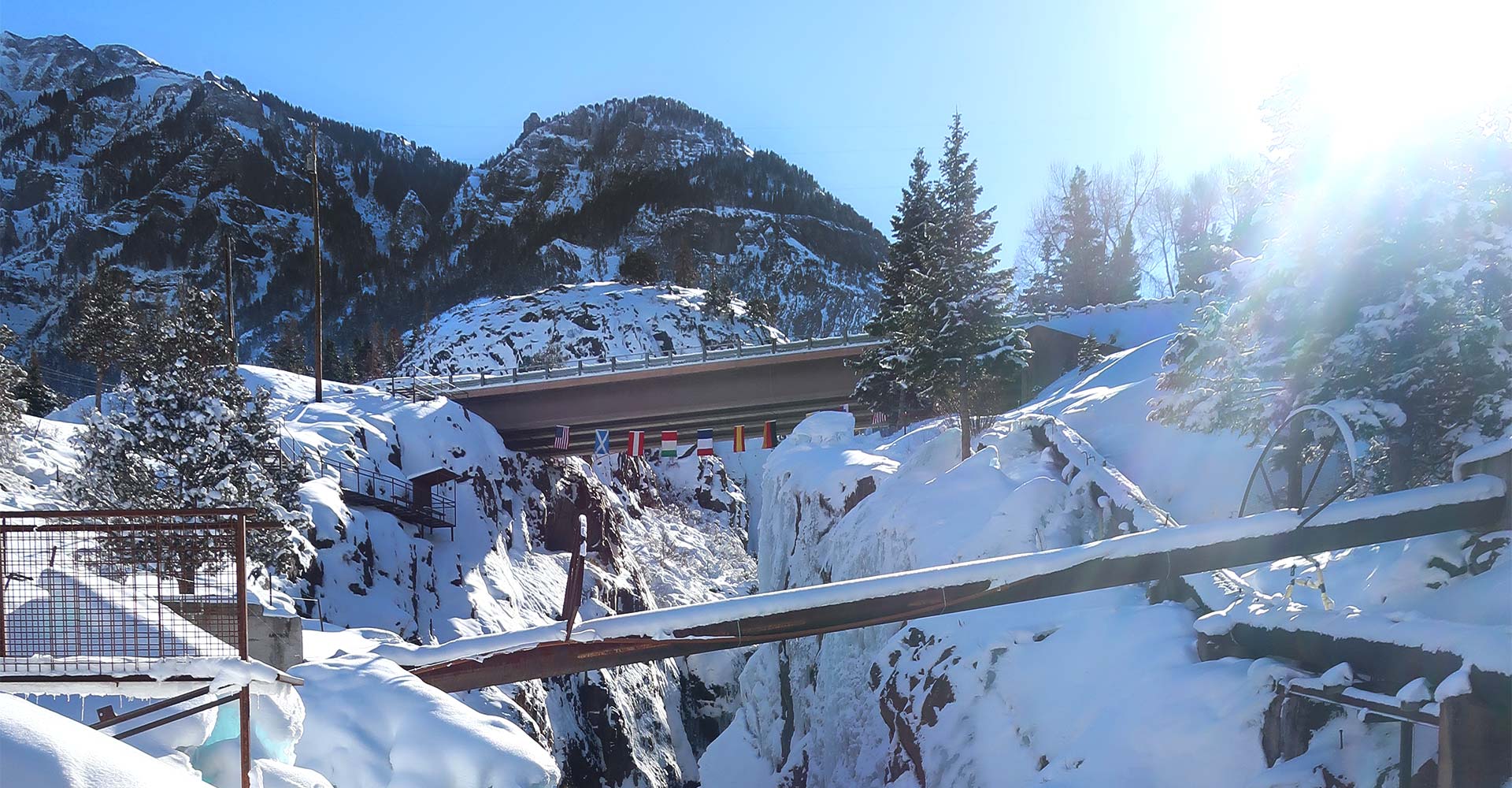 You've probably driven right past the Ouray Ice Park without even realizing it, breezing by on Highway 550 in the summertime. But come November, the steep walls of the Uncompahgre Gorge are transformed into ten-story walls of ice.
The transformation of the Ouray Ice Park didn't happen overnight, or with the changing of the seasons. In 1994, a leaking penstock pipe from the neighboring hydroelectric plant was forming long columns of rust orange ice down the canyon walls. While it was a far cry from the ethereal blue that coats the walls today, it enticed two local ice climbers, Bill Whitt and Gary Wild, looking for an adventure.
In 2011, Lottery dollars awarded the City of Ouray a $193,000 grant to help get that land deal done. And today the ice park is a playground for everyone from elite professionals to locals trying the sport for the first time. It's home to more than 100 climbing routes and a team of professional ice farmers (yep, that's a thing) and it's become a centerpiece of thriving economic boost to the town of Ouray.
Total Region Statistics
Information at a glance
Total Investment to Date
$105,762,523
Total Acres Conserved to Date
85,413
Total GOCO grants awarded
376
Information at a glance
Regional Project Completion List
Next Project
Mountain Region
Explore
the Mountain Region