Flatirons Coordinates:
39.9866°N, 105.2939°W
Home to farming communities and bustling cities alike, the Northern Front Range exemplifies the Colorado lifestyle. From the hard-working ranchers and farmers in Greeley, to the well-traveled trails of Rocky Mountain National Park and the jovial streets of Boulder, this part of the state is always alive with activity.
Featured Region Project
Eldorado Canyon State Park/Bastille Crack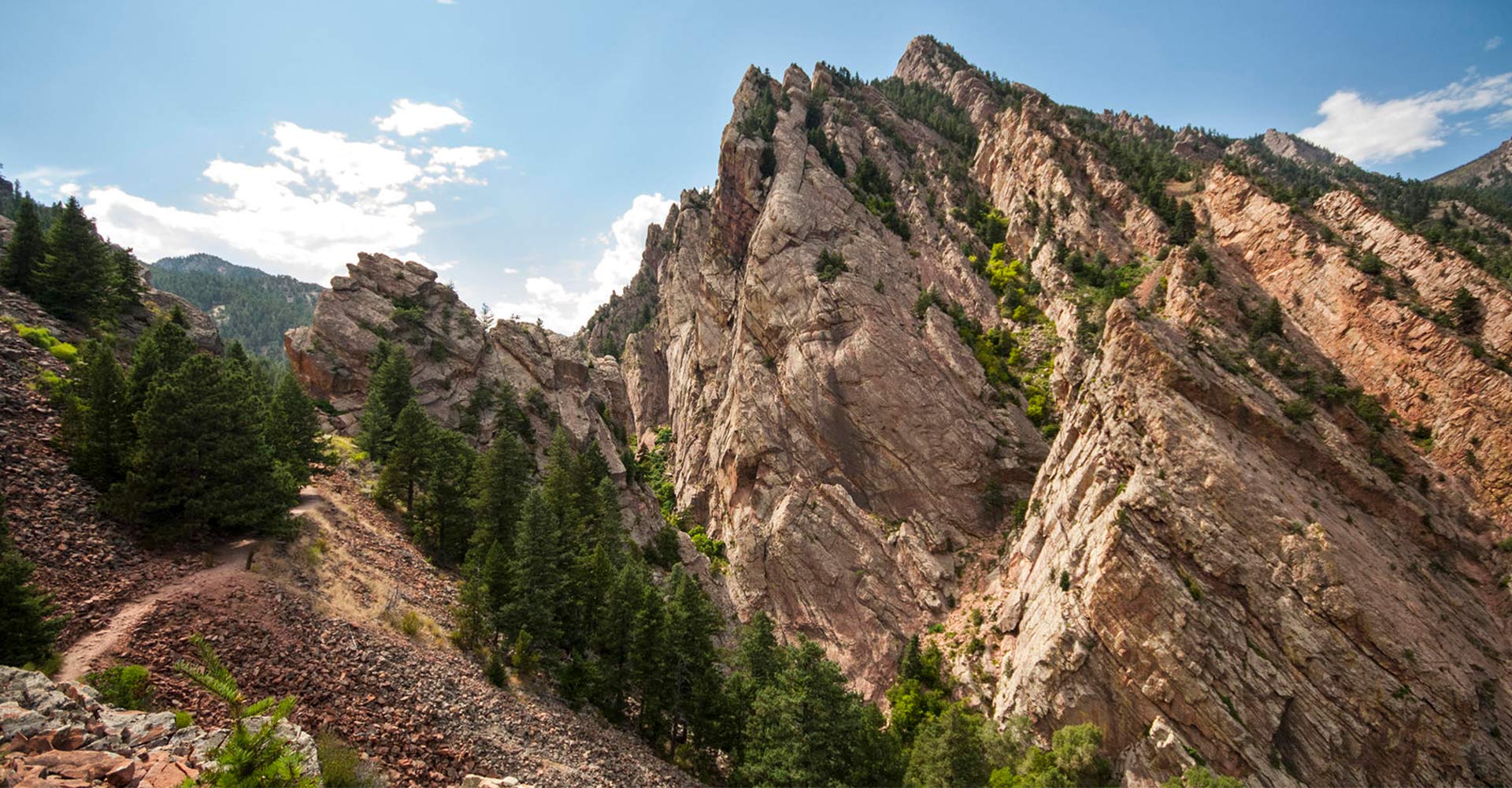 Known as a world-class destination for mountain climbing, Eldorado Canyon State Park is just a stone's throw away from the Denver metro area. One of the classic climbs is The Bastille Crack, a towering 350-foot cliff that challenges even the most experienced climbers.
In addition to funding some of the world's most famous rock climbing, the Lottery has also provided funds to expand the park, build new segments of trails, and build the park's visitor center.
Eldorado Canyon State Park is just one of the 41 state parks and hundreds of wildlife areas managed by Colorado Parks and Wildlife that are funded by the Colorado Lottery. Overall, the Lottery has given more than $1.85 million to Eldorado.
Total Region Statistics
Information at a glance
Total Investment to Date
$339,758,014
Total Acres Conserved to Date
89,077
Total GOCO grants awarded
488
Information at a glance
Regional Project Completion List
Next Project
Front Range Region
Explore
the Front Range Region