City Park Coordinates:
39.7459°N, 104.9476°W
Encompassing eight of the 10 largest cities in Colorado, the Front Range is the state's hub for business and homestead. Snow-capped peaks provide a dramatic backdrop for sky-scrapers and rolling neighborhoods, and the influx of people seeking the Colorado lifestyle make for a diverse, vibrant culture that is hard not to love.
Featured Region Project
Manitou Incline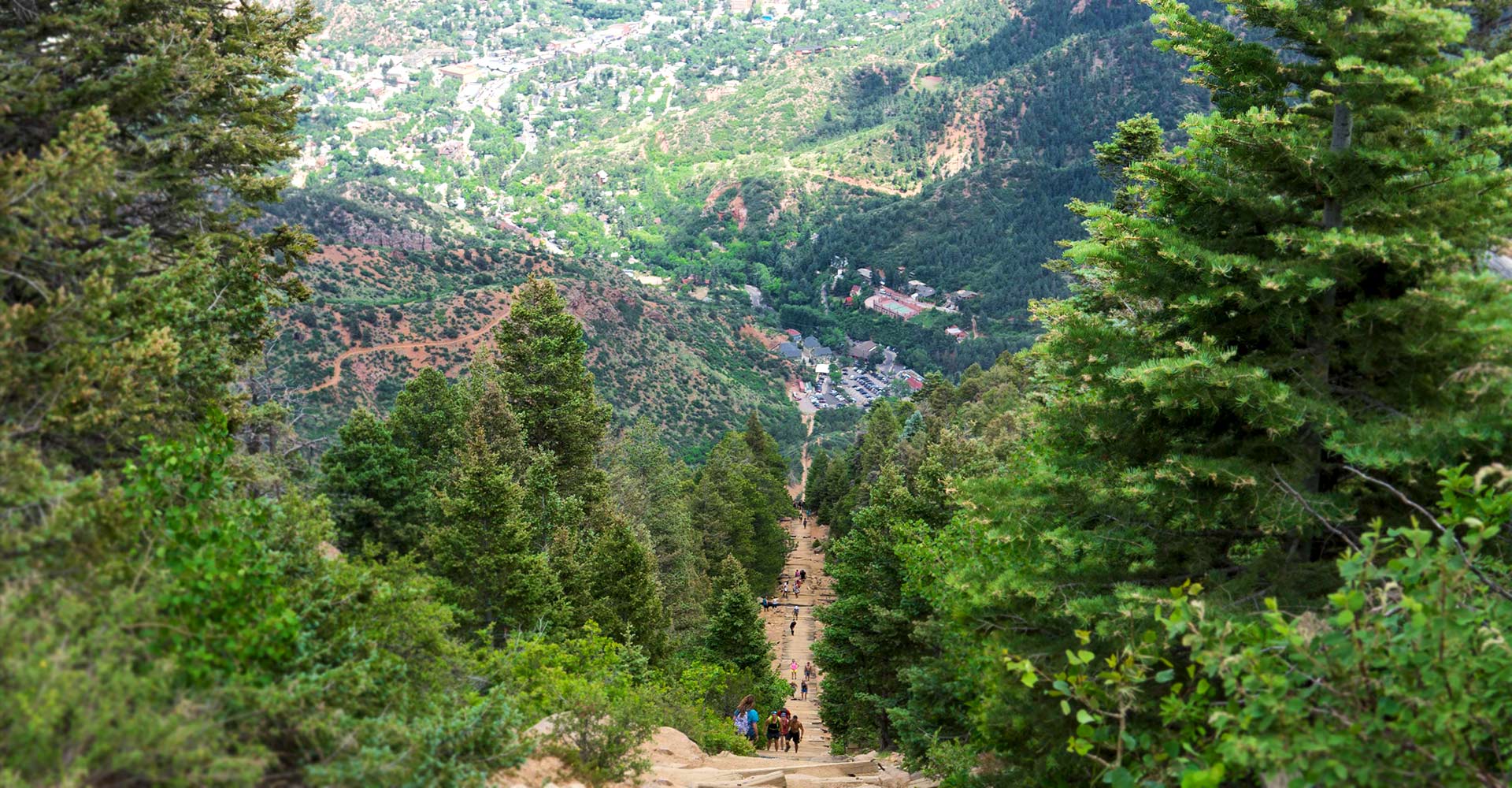 One of the most popular and difficult hikes in Colorado is the Manitou Incline. It's a heart-pounding, 2,000-foot elevation incline in just under one mile.
Thanks to Lottery funds, what was once an old railway incline and lookout point, (since washed away in a rockslide) the Manitou Incline is now a bustling recreation mecca.
Located at the west of Manitou Springs, the Incline is a huge attraction for residents, visitors, and world-class athletes. In fact, there are several world records that people attempt on a yearly basis. On average nearly 1,000 hikers a day attempt to peak the .88-mile trail. And if there were ever a place to take a selfie in Colorado it would be at the top of the Incline looking back on to Manitou and Colorado Springs.
Over the last few years, Lottery funds have helped to make the trail safer by removing hazards and creating stone walls, while constructing new sets of timber chases and stairs.
Total Region Statistics
Information at a glance
Total Investment to Date
$1,067,683,583
Total Acres Conserved to Date
56,681
Total GOCO grants awarded
847
Information at a glance
Regional Project Completion List
Next Project
Southern Region
Explore
the Southern Region